Build a modern digital workplace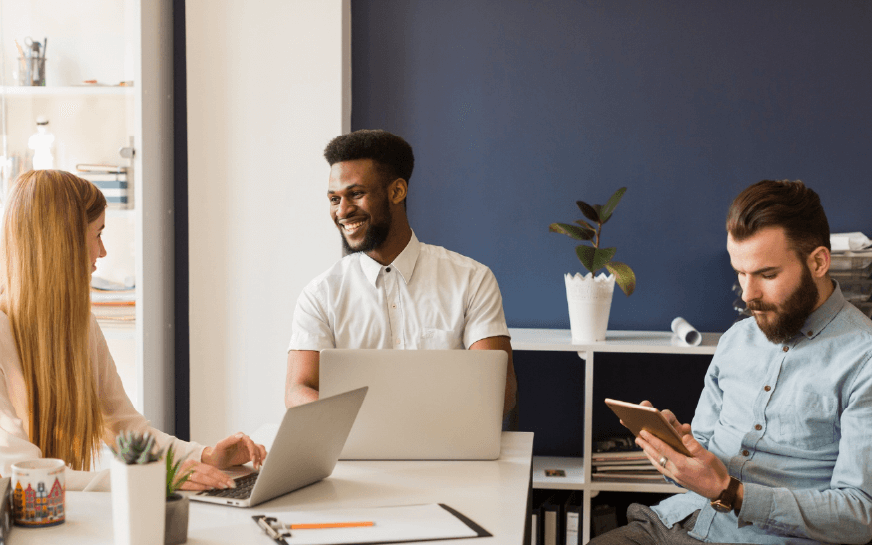 Build a modern digital workplace by leveraging the flexible tools of Microsoft Power Platform
by Vasilis Malisiovas, Business Applications Services Manager, at SingularLogic
---
The contemporary hybrid work model, coupled with the need to enhance competitiveness and resilience, shapes a work environment that demands optimization of business operations, the ability to make targeted decisions, and flexible digital tools. These tools enable employees to work smarter, regardless of their location.
---
In today's rapidly evolving world, businesses continuously strive to improve productivity, streamline operations, and automate their processes. Simultaneously, working has undergone significant changes, with remote work becoming an integral part of business operations and hybrid work models becoming the new normal. Therefore, achieving business objectives necessitates adopting robust digital tools that contribute to efficiency and effectiveness while enabling employees to collaborate and work efficiently, regardless of location.
Collaboration tools like Microsoft Teams facilitate employee collaboration and enhance productivity. Similarly, adopting cloud-based applications and tools grants employees access to the data they need, regardless of location. However, the need for enhanced efficiency and greater flexibility in modern working models reflects the enterprise's ability to adapt to the constantly evolving business environment. Often, however, the existing information systems, given their diverse nature, do not meet these needs. Additionally, creating custom solutions can be costly and time-consuming. In this landscape, Microsoft Power Platform allows organizations to develop the tools they need quickly and easily.
Flexible digital tools that elevate the work experience
Microsoft Power Platform is a suite of tools businesses can leverage to automate processes, create customized applications, and analyze data. It incorporates five core components: Power Apps, Power Automate, Power Virtual Agents, Power Pages, and Power BI.
The platform offers a holistic approach to address the needs of businesses while catering to resolving specific issues. It helps companies to automate and improve their workflows, transform data into knowledge to facilitate decision-making, enhance the efficiency of their employees, and align collaboration in a transparent, rapid, and flexible manner.
For example, with Power Apps, businesses can acquire secure and scalable applications tailored to their needs without requiring extensive programming knowledge. Similarly, with Power Automate, they can automate processes such as sending notifications and approval requests, freeing up employees' time to focus on more critical tasks. With Power Virtual Agents can easily create AI chatbots that provide real-time responses to customer and employee queries, 24/7. Additionally, with the capabilities of Power Pages, creating professional and secure websites becomes easy and quick, upgrading the interaction experience for both employees and customers. Lastly, Power BI enables businesses to analyze data from different sources, helping them identify areas to focus on for more targeted decision-making.
By streamlining processes, automating them, improving data management, and providing employees with access to these functions from any device or location, businesses can become more efficient, productive, and flexible, enhancing their employees' work experience.
SingularLogic, with its extensive experience across multiple business sectors, certified consultants with extensive knowhow, specialization in cloud productivity platforms, and software integration, can shape a comprehensive framework for utilizing Microsoft Power Platform tools tailored to the needs of each business, helping them establish an efficient and flexible digital workplace environment.