HP Managed Print Services for a More Efficient, Cost-effective, and Environmentally Friendly Printing World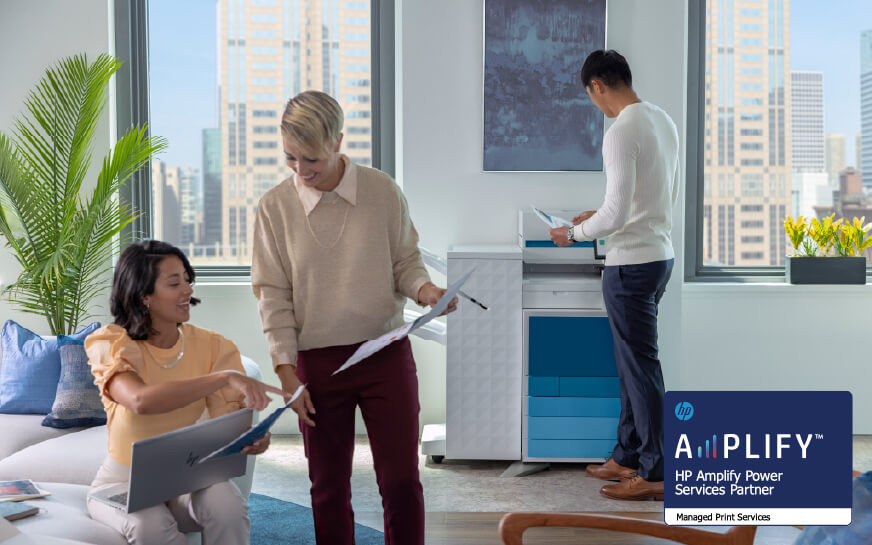 HP Managed Print Services for a More Efficient, Cost-effective, and Environmentally Friendly Printing World
by Giannis Tsogris, Enterprise Sales Director at SingularLogic
In today's modern business world, Managed Print Services (MPS) are emerging as a strategic choice that transforms how organizations manage their printing needs, offering efficiency, cost savings, data security, and environmental sustainability.
---
Managed Print Services (MPS) represent a strategic choice that revolutionizes how businesses and organizations address their printing requirements. The dynamics of MPS are crucial as they provide a range of significant advantages related to better control, cost and time savings, and environmental footprint improvement. HP's Managed Print Services are the first in the world to be carbon-neutral certified, covering lifecycle emissions, from raw material extraction, manufacturing, transportation, and use of HP printers, HP original supplies, and paper to end-of-life processes.
Printing continues to be an inevitable part of business operations, but it comes with multifaceted challenges. Costs, efficient management of paper and ink, energy consumption, printing equipment management, and maintenance are substantial expenses. Simultaneously, issues related to effective control and the security of sensitive documents arise, as well as the need to support employees in the modern hybrid work environment.
The adoption of Managed Print Services transforms the printing environment. As a central printing system, it provides a stable solution for printing costs, saving valuable resources. It allows employees to print documents from any device, whether in the office or remotely, improving user-friendliness and reducing the time required for printing, scanning, and document management, thus helping them focus on more critical tasks and enhancing productivity.
Another significant advantage of MPS is increased data security. With printing controls, businesses can safeguard sensitive information printed and restrict access to it. Specifically, HP's solutions incorporate various security features that provide maximum protection at both hardware and software levels.
MPS are services provided by specialized providers to manage the printing needs of organizations and businesses optimally.
It is a strategic approach that delivers immediate benefits, enabling enterprises to save resources, reduce costs, enhance employee support, and protect sensitive data. Moreover, Managed Print Services contribute to environmental protection by reducing paper and energy consumption and decreasing related pollutants.
---
An Integrated Approach by SingularLogic
In an integrated approach, the specialized consultants of SingularLogic study and analyze the current and future printing needs of each customer for the optimal utilization of the existing equipment and possibly install new ones. They design and implement the appropriate MPS model, and in combination with HP's reliability, they guarantee the efficiency of the service. Additionally, they train the personnel and ensure the proper operation of the equipment and the support of the service.
SingularLogic, having implemented numerous successful MPS projects, collaborates strategically with HP, the leading company in secure and sustainable Managed Print Services, as an HP Amplify Power Services Partner and Managed Print Services Specialist. HP Hellas awarded SingularLogic as the "Managed Print Services Partner, Greece 2022", recognizing its expertise in providing high-quality print management services to large enterprises.