SingularLogic undertakes the coordination of the pioneering European project SRI-ENACT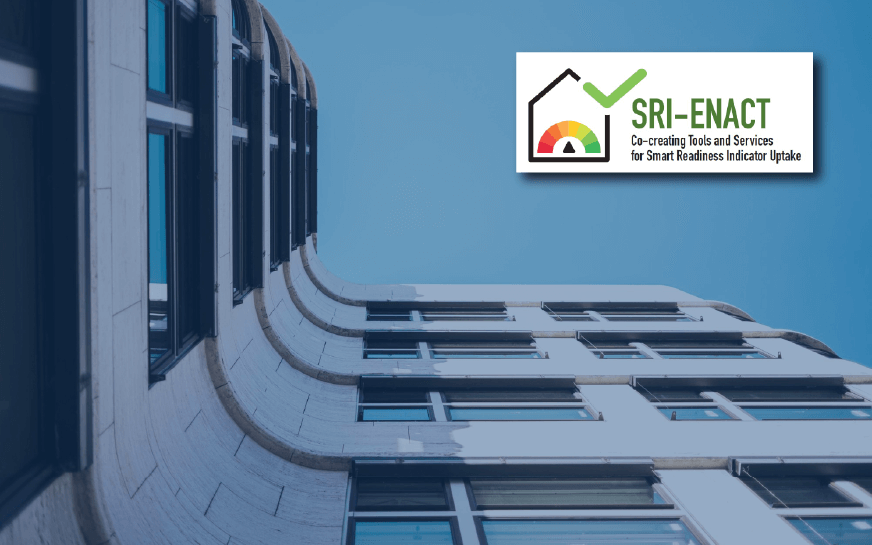 SingularLogic undertakes the coordination of the pioneering European project SRI-ENACT for the building's smart readiness assessment
---
SingularLogic, a member of the Space Hellas Group, undertakes the coordination of the European SRI-ENACT project, which aims to create tools and services for calculating the Smart Readiness Indicator (SRI). The SRI is formed based on a standardized methodology that assesses the buildings' operations' ability to adjust to residents' needs and the energy network requirements and to improve their energy efficiency. The European LIFE Programme financed the project with 2.0 m Euros, which will have a duration of 2.5 years.
SingularLogic will develop the application to calculate the SRI and coordinate the solution's pilot application in Greece. Additionally, the project incorporates designing the training model for the energy auditors to be able to assess buildings' smart readiness. In total, the solution will run as a pilot in 8 E.U. countries, Austria, Bulgaria, Croatia, Czech Republic, Greece, Latvia, Romania, and Spain, with the participation of 120 energy auditors who will assess the Smart Readiness Indicator (SRI) of 1,200 buildings in these countries.
Moreover, at the project Consortium participate, The National Technical University of Athens, as a key partner, with its Decision & Management Systems Laboratory, SenseOne Technologies, a member of the Space Hellas Group, which has an integrated digital energy efficiency solution, the European energy agencies and experts REGEA, BSERC and SEVEn from Croatia, Bulgaria and the Czech Republic respectively, the Regional Organization RPR – Riga Planning Region from Latvia, the Facilities and Energy Departments of VEOLIA, ISPE Design and Consulting from Romania and the International Association for the District Energy sector EHP - Euroheat & Power from Belgium.
The official kick-off meeting for the SRI-ENACT project took place on December 8 and 9, 2022, at SingularLogic headquarters in Athens, Greece.