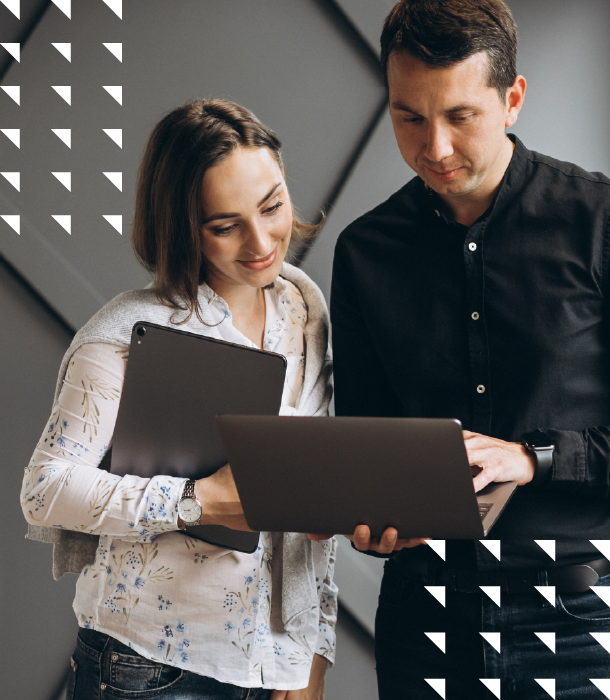 Secure and reliable compliance with tax obligations
The requirement for electronic bookkeeping imposed by IAPR - Independent Authority for Public Revenue in Greece- has brought significant changes in the daily operations of all organizations regarding invoicing and compliance with tax obligations.
Whichever solution an organization chooses to adopt should ensure increased security levels, fast data transmission, data accuracy, audit controls, and automated procedures to facilitate smooth daily operations while providing seamless updates to comply with the myDATA updates.
At SingularLogic, we offer a range of relevant solutions and help you select the right solution for your organization, ensuring maximum security and reliability for submitting your transactions to myDATA.
VALUE POINTS
End-to-end solutions for your specific business needs
VALUE POINTS
End-to-end solutions for your specific business needs

Flexible & multiple options


Automation & high transfer rates

myDATA SOLUTIONS
Automated and simplified processes for submitting your data on IAPR's platform
myDATA SOLUTIONS
Automated and simplified processes for submitting your data on IAPR's platform
A solution that enables you to submit revenue/expenses data to  IAPR, download any document data posted for your business from  IAPR's platform, perform multiple audits, and import new or updated documents, regardless of the software you're using
This solution enables you to issue and send electronic documents (via a provider) to the intended recipients and  IAPR, as well as authenticate, accept and archive invoices/documents with automated processes
You can interconnect your business ERP system and transfer data directly to myDATA
RELATED SOLUTIONS & SERVICES
Software solutions and IT services designed for your needs
RELATED SOLUTIONS & SERVICES
Software solutions and IT services designed for your needs
ERP
Growth and strategic decision making tool
RETAIL
IT supports retail business development
MS AZURE CLOUD SERVICES
Unlock the power of the cloud