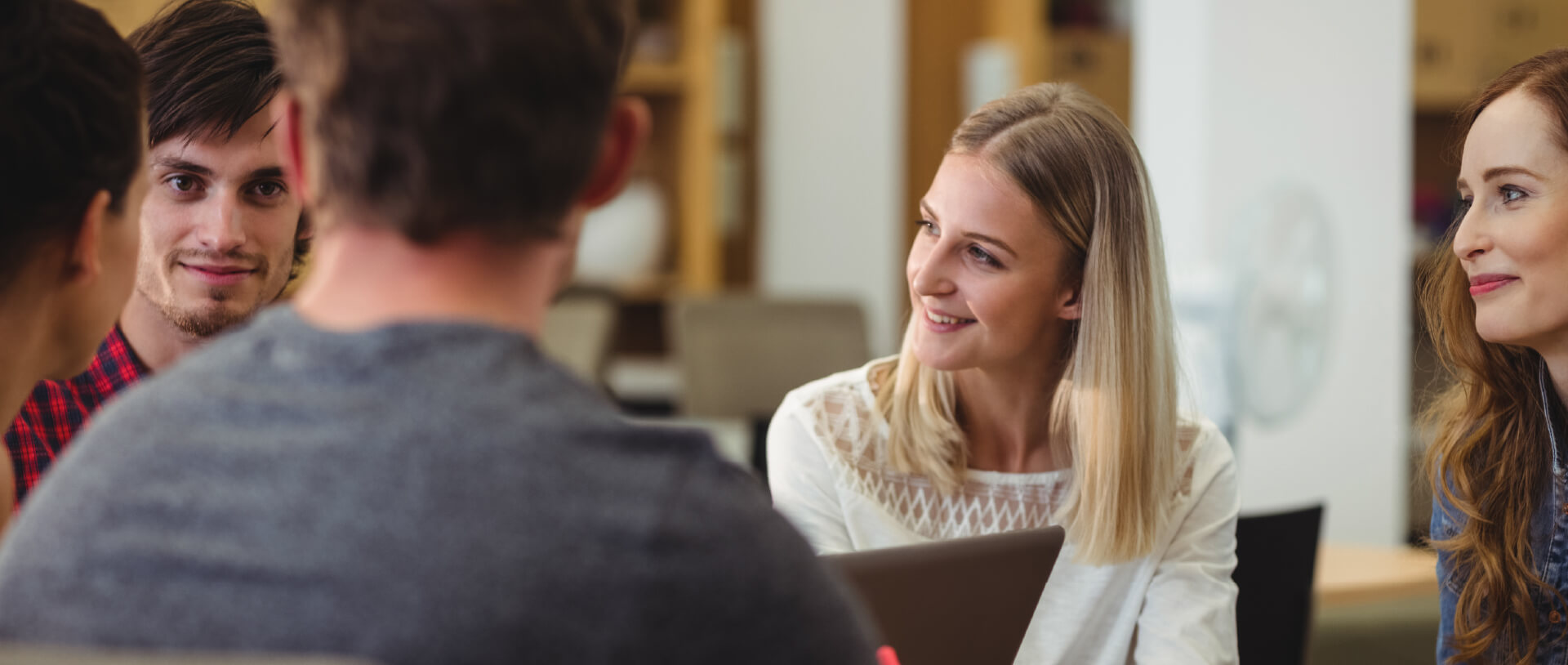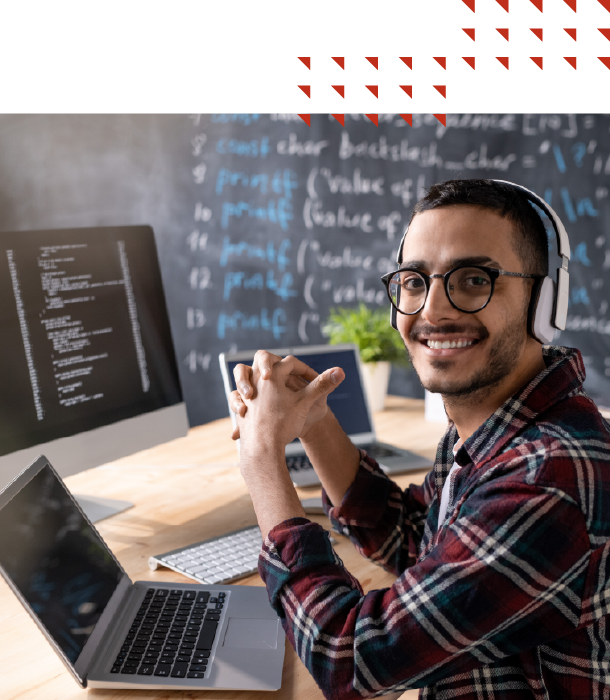 Τα στελέχη μας είναι η κινητήριος δύναμή μας
Η SingularLogic απαρτίζεται από υψηλού επιπέδου, άρτια καταρτισμένο ανθρώπινο δυναμικό, με βαθιά επιχειρηματική γνώση σε όλους τους κλάδους της αγοράς, εξειδικευμένες ψηφιακές δεξιότητες και τεχνογνωσία.
Η εταιρική μας κουλτούρα διαμορφώνεται από τις αξίες μας, οι οποίες μας καθοδηγούν στην εκπλήρωση των στόχων μας και γι΄ αυτό επιλέγουμε στελέχη που μοιράζονται τις ίδιες αξίες με εμάς. Πιστεύουμε στη δύναμη της ομάδας και στη δημιουργία σχέσεων εμπιστοσύνης, θεωρούμε ότι στο επίκεντρο της καινοτομίας βρίσκεται ο άνθρωπος και ότι κάθε πελάτης και κάθε εργαζόμενος είναι μοναδικός.
Με ενιαία κουλτούρα, προχωράμε όλοι μαζί στο κοινό μας μέλλον.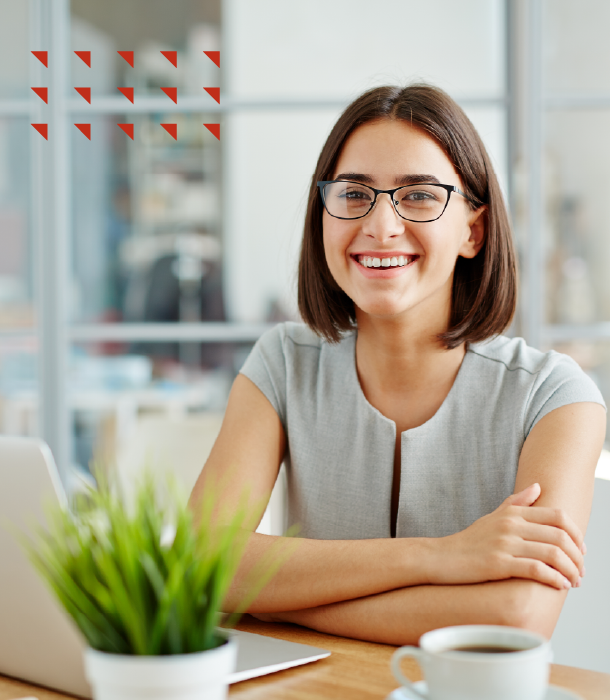 Γιατί να εργαστείς μαζί μας
Οι άνθρωποί μας είναι το σημαντικότερο κεφάλαιό μας και το κλειδί κάθε επιτυχίας μας. Εκτιμούμε το πάθος που επιδεικνύει ο κάθε εργαζόμενος για το αντικείμενό του και ακούμε με σεβασμό τις ιδέες του.
Διαμορφώνουμε ένα εργασιακό κλίμα όπου όλοι μας αισθανόμαστε ότι ανήκουμε σε μια μεγάλη οικογένεια, η οποία μας ωθεί να γίνουμε καλύτεροι και να συμβάλλουμε με τη δική μας σφραγίδα στους εταιρικούς στόχους.
Στηρίζουμε τους ανθρώπους μας και συμβάλλουμε στην ανάπτυξη και στην εξέλιξή τους διαμορφώνοντας ίσες ευκαιρίες προόδου και επαγγελματικής εξέλιξης, με όριο μόνο αυτό που ορίζει ο καθένας για τον εαυτό του.
Επενδύουμε στην ανάπτυξη & εξέλιξη των εργαζομένων μας
Δεσμευόμαστε στη διαμόρφωση ενός ασφαλούς εργασιακού περιβάλλοντος, που φροντίζει την ευημερία, την προσωπική και επαγγελματική εξέλιξη των εργαζομένων μας
Επενδύουμε στην ανάπτυξη & εξέλιξη των εργαζομένων μας
Δεσμευόμαστε στη διαμόρφωση ενός ασφαλούς εργασιακού περιβάλλοντος, που φροντίζει την ευημερία, την προσωπική και επαγγελματική εξέλιξη των εργαζομένων μας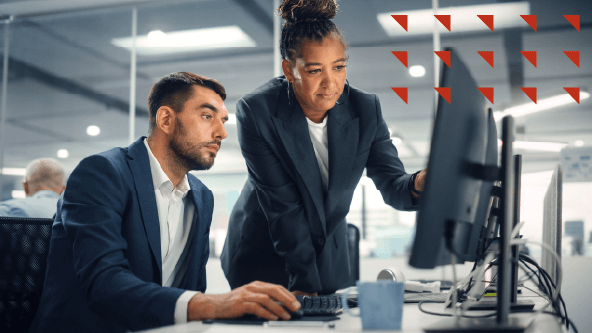 Παροχές
Δομημένο και συνεχώς εξελισσόμενο σύστημα ανταμοιβών και παροχών
Πρόγραμμα ιδιωτικής ασφάλισης
Δωρεάν δυνατότητα χρήσης εταιρικών λεωφορείων από και προς την έδρα της εταιρείας
Θέσεις στάθμευσης για ποδήλατα & μηχανές στο κλειστό parking στην έδρα της εταιρείας
Προνομιακές τιμές στο Everest που λειτουργεί εντός των εγκαταστάσεων στην έδρα της εταιρείας
Πρόσθετες παροχές ανάλογα με το ρόλο εργασίας

Χρήση εταιρικού αυτοκινήτου
Παροχή κάρτας καυσίμων
Ενισχυμένο πρόγραμμα κινητής τηλεφωνίας
Χρήση laptop
Διατακτικές κάρτες αγορών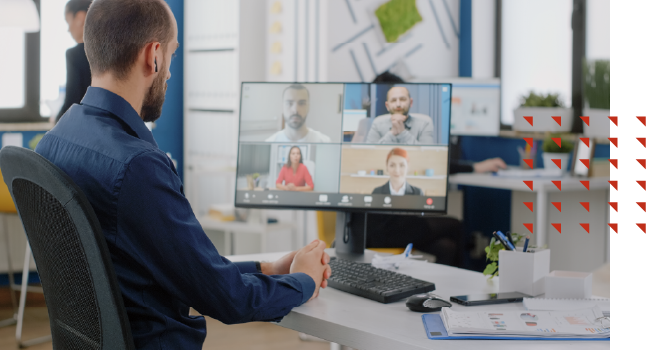 Εκπαίδευση & Ανάπτυξη
Συνεχής επιμόρφωση και αναβάθμιση των δεξιοτήτων και της τεχνογνωσίας
Τεχνικές εκπαιδεύσεις και πιστοποιήσεις
On the job training
Επιδότηση Μεταπτυχιακών
Συμμετοχή σε επιστημονικά συνέδρια
Δυνατότητα rotation
Εξειδικευμένες εκπαιδεύσεις σε θέματα Ασφαλείας και Α' Βοηθειών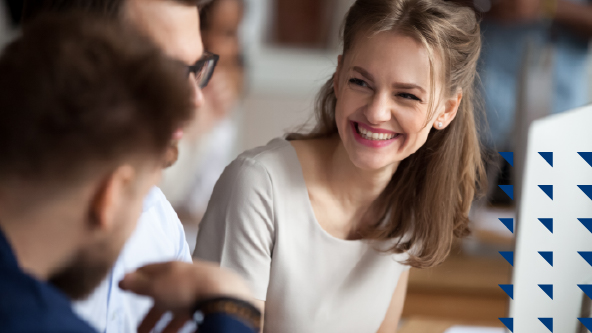 Ευημερία & Επικοινωνία
Ανθρωποκεντρικό εργασιακό περιβάλλον
Work-Life balance
Σύγχρονες εγκαταστάσεις εργασίας
Υβριδικό σύστημα εργασίας
Συμμετοχή σε σημαντικές διοργανώσεις αθλητικού, φιλανθρωπικού αλλά και περιβαλλοντικού χαρακτήρα
Προώθηση του εθελοντισμού (τράπεζα αίματος, μπουφές αγάπης κ.ά.)
Εορταστικές εκδηλώσεις
Ομάδα Θεάτρου
Πρόγραμμα Στελέχωσης «Refer a Friend»
Πρόγραμμα «Meet the CEO»
Εταιρικό Intranet Portal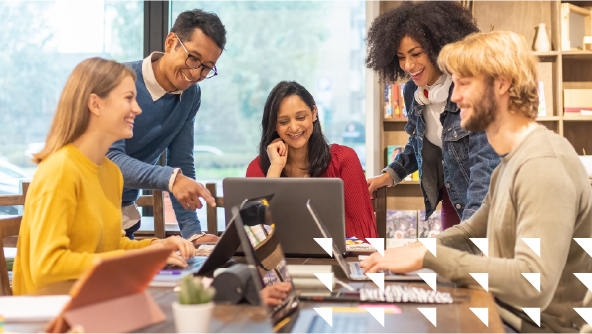 Χάρτα Διαφορετικότητας
Με σεβασμό στον άνθρωπο
Είμαστε ένας ζωντανός οργανισμός, ένας χώρος δημιουργίας, όπου τα επαγγελματικά όνειρα του καθενός, μπορούν να πραγματοποιηθούν μέσα σε ένα δίκαιο εργασιακό περιβάλλον χωρίς αποκλεισμούς και στερεότυπα.
Δεσμευόμαστε στη διαμόρφωση ενός εργασιακού περιβάλλοντος χωρίς αποκλεισμούς, που παρέχει ίσες εργασιακές ευκαιρίες ανάπτυξης και σεβασμό στον άνθρωπο. Στηρίζουμε τη διαφορετικότητα και συμμετέχουμε στη Χάρτα Διαφορετικότητας.
Γίνε μέλος της #SingularLogicTeam
Αναζητούμε ανθρώπους από τον ευρύτερο τομέα της πληροφορικής και των θετικών επιστημών, δείτε τις διαθέσιμες θέσεις εργασίας
Γίνε μέλος της #SingularLogicTeam
Αναζητούμε ανθρώπους από τον ευρύτερο τομέα της πληροφορικής και των θετικών επιστημών, δείτε τις διαθέσιμες θέσεις εργασίας